WELCOME TO GREECE
ONE DESTINATION, HUNDREDS OF HIDDEN TREASURES
Breathtaking beaches, diverse nature, complex culture, reach gastronomic heritage. Greece is the dream destination for everyone, and a yacht charter is one of the best ways to explore her. 
WELCOME TO GREECE
SO MANY ISLANDS TO EXPLORE
There is a wide choice of places and islands to visit, and with OCEDA you can choose which destinations are the most interesting, whether you are looking to spend a few days soaking in the atmosphere of the bustling and swarming city of Athens, or you want to head straight out to the Ionian Islands, the Saronic gulf or the beautiful Cyclades.
WELCOME TO GREECE
EXPLORE DODECANESE
A picture-perfect island complex with neat red-tiled roof buildings and flower pot-lined alleys all overlooking the beautiful Aegean Sea, Sunkissed and soaked in some of Greece's richest history
SEE ALL THE ISLANDS
CHARTER EXPERTS
FIRST TIME CHARTERER IN GREECE?
Which Yacht? When to charter? What is the best location for my yacht charter?
Our charter brokers will answer all your questions before stepping on board for the very first time.
BOOK A MEETING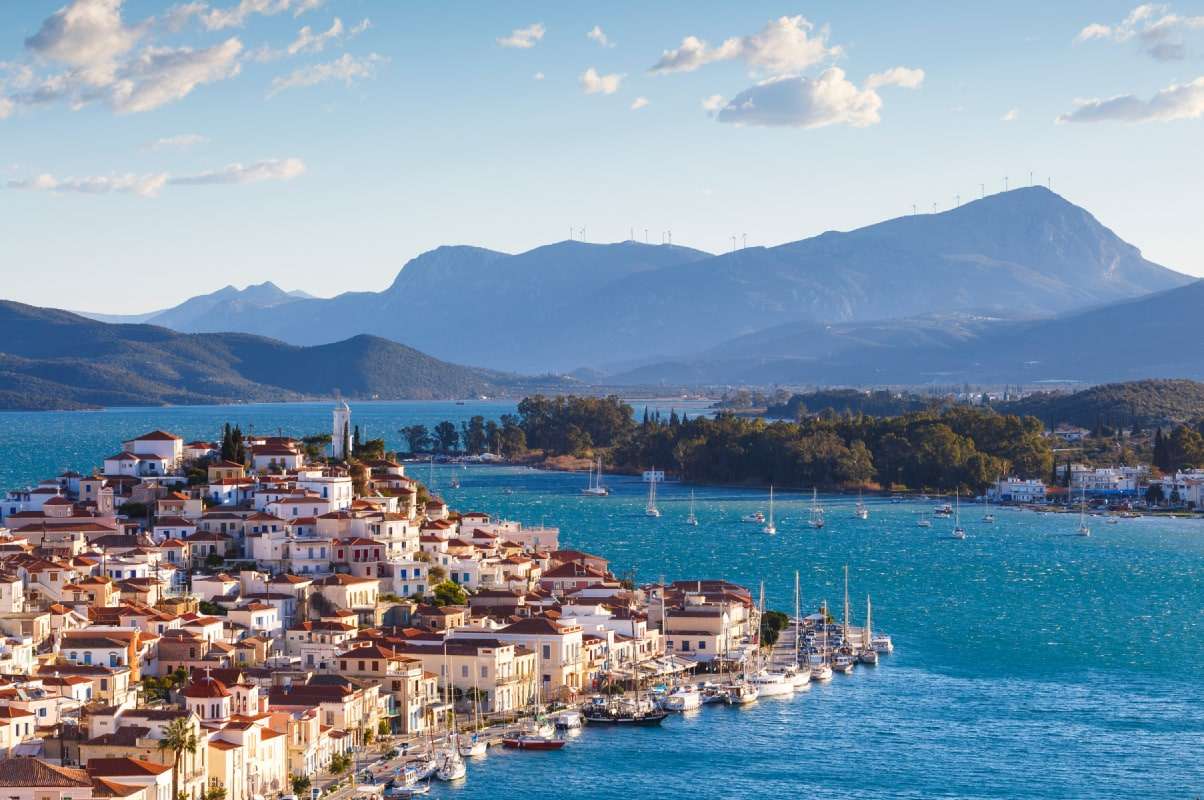 WELCOME TO GREECE
EXPLORE ARGOSARONIC
Turquoise and calm waters, famous mansions painted in their characteristic pale colors, pine trees touching the sea, Venetian castles and famous ruins. Always protected from the northerly "Meltemi", near Athens, the Argosaronic Gulf is the perfect charter ground for first time charterers!
SEE ALL THE ISLANDS
CHARTER IN GREECE
FEATURED YACHTS
Discover the luxury motor yachts and sailing yachts available for charter in Greece and around the world.
WELCOME TO GREECE
EXPLORE IONIAN
The Ionian Sea is famous for being a mega yacht playground and the islands the scenery for your dream vacation. Breathtaking landscapes and vigorous nightlife set the scene for unforgettable memories. It is time to learn more about the Ionian Islands and get a short glimpse of their beauty and glory.
SEE ALL THE ISLANDS
WELCOME TO GREECE
EXPLORE CYCLADES
Their beaches are enchanting—some are smooth and pebbly; others are white and sandy. Some delight with sea caves, and others draw kite surfers from around the world.
But all the Cyclades are kissed by the same irresistible clear blue water of the Aegean Sea.
SEE ALL THE ISLANDS
CHARTER EXPERTS
OCEDA NEWS
Discover all the latest charter news and learn about the new yachts available for charter in Greece; find out all the secret destinations you can visit and details for each Greek island, where to dine and what to experience.
Discover the unparalleled beauty of Greece by securing an early yacht charter and immerse yourself in its mesmerizing coastal treasures.
READ MORE
Explore Greece's lesser-known islands on a luxury yacht charter, revealing hidden treasures & immersing yourself in authentic Greek culture.
READ MORE